Unite Cloud (or #UniteCloud)
A grassroots organization that aims to ease racial, religious, and cultural tension and restore dignity to all people in central Minnesota.
Participants
Central Minnesotans motivated to take actionable steps to educate fellow community members and stand with their marginalized neighbors.
Desired Outcomes
Unite Cloud aims to amplify the stories of others regardless of background, increase the sense of safety and hope among central Minnesotans, and eliminate fear and suspicion of marginalized community members.
How this project/organization builds relationships
Participants build a common understanding with their marginalized neighbors and communicate what they have learned to their friends, family, and fellow community members.
Costs
Total expenses for 2018 fiscal year: $51,599.59

Speaking and training team: $7,795.14

Receive ⅔ of stipends paid to Unite Cloud when speakers are invited on a panel or to present

Payroll Expenses (Director): $30,666.80

Projects: $10,458.63

Other Costs: $2,279.02

 
Time resources
Program director works part-time (20 hrs/week)

Responsible for running Unite Cloud social media and scheduling workshops

Advisory board meets 10 times a year (monthly, except for December and July) for 2.5 hours

Board members have 3 year terms and can be renewed for up to 2 terms
Other resources 
The Unite Cloud advisory board created a strategic response plan to support neighbors following events that may provoke heightened hostility against marginalized community members. As part of the plan, the board utilizes a flow chart design to prioritize appropriate responses such as a vigil, walk, or other event to rally the community. 

Unite Cloud also runs social media accounts on Facebook, Twitter, and Instagram to keep followers updated on its activities in the community.
Direct Partners 
Green Card Voices

Lutheran Social Services of Central Minnesota

Arrive Ministries

Welcoming America

Cornerstones Center

Council on American-Islamic Relations-Minnesota (CAIR-MN)
Sponsors
Headwaters Foundation for Justice

Central Minnesota Community Foundation

Morgan Family Foundation

Sustaining (monthly, annual) and one time donors

Blue Cross Blue Shield of MN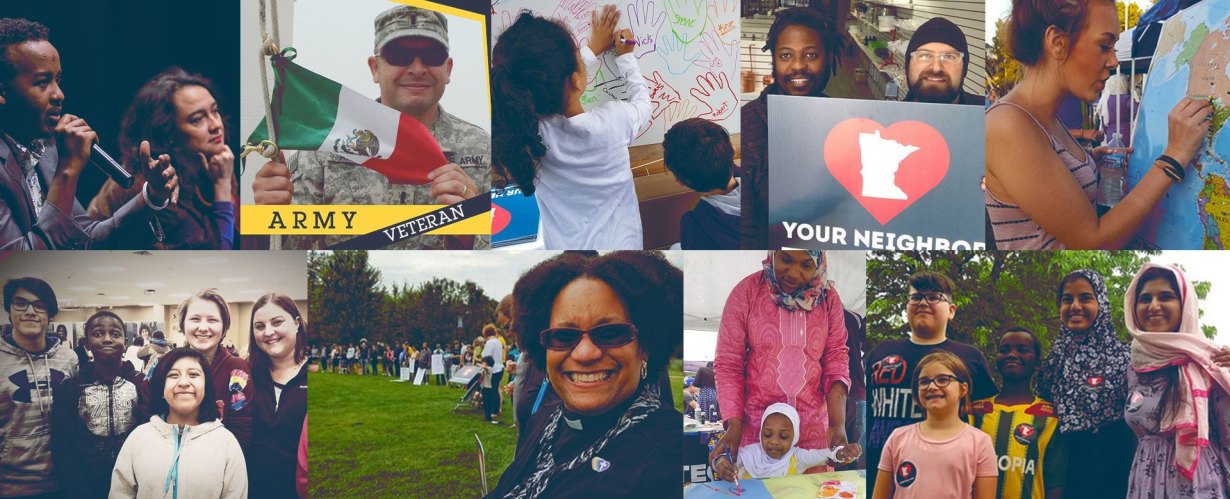 Our Story: "My light will join with yours and it will be brighter for a few days"
Unite Cloud is a non-profit with the mission of providing education and actionable steps to ease tension and restore dignity to all people in central Minnesota. As Unite Cloud Founder and Director Natalie Ringsmuth states, "We take our leads from the victims and the most marginalized in the community." Since 2015 Unite Cloud has addressed marginalization affecting many people, including Somali, Muslim, Jewish, Latino, and LGBTQ+ neighbors.
We take our leads from the victims and the most marginalized in the community.
Unite Cloud includes a nine-member board that represents the marginalized communities it serves. Most board members identify as people of color, and many came to the United States as refugees or immigrants. The board is one of the only majority women, majority minority boards in central Minnesota. The diversity and inclusivity of the board reflects Unite Cloud's willingness to make itself an open and trustworthy organization built on alliances between neighbors of both privileged and marginalized backgrounds.

To spur action Unite Cloud uses a variety of speaking, training, and workshop events to spread their message of "Moving from Indifference to Action." This strategy rests on the idea that people should do extensive listening and learning before communicating their message to others. In other words, privileged people must invite neighbors into conversation and educate themselves on community issues in order to take proper action. "Make a space for people to individually be part of the solution," emphasizes Ringsmuth. A 14-person speaking team with professional backgrounds ranging from the US Army to immigration law to social work to IT leads these events.  Speakers focus on outlining actionable steps to unite a community; training sessions oriented around gaining a better understanding of Somali culture, Latino culture, and Muslim beliefs; and workshops run by an immigration attorney that educate people about immigration and refugee policy.

Unite Cloud also employs social media, merchandise, and blog posts to communicate their vision. Unite Cloud runs social media accounts on Facebook, Twitter, and Instagram. 6,000 people follow them on Facebook. They also sell lawn signs, bumper stickers, and t-shirts with the  "Love Your Neighbors" message. Members of the Unite Cloud Writers Circle also make regular posts to tell stories of their neighbors doing good work in their community, and to inform readers of ways they can improve relationships with their neighbors. In addition to social media, Unite Cloud keeps followers updated through a quarterly newsletter called "Neighbor News," available through online subscription. The newsletter contains reports, surveys, actionable steps, recent articles, and other updates for its subscribers.

Unite Cloud combines grants, donations, and earned income funding to cover payroll, the speaking and training team, projects, and other expenses. Sponsors of Unite Cloud include grants from the Headwaters Foundation for Justice, the Central Minnesota Community Foundation, Blue Cross Blue Shield of MN, and the Morgan Family Foundation. Unite Cloud is also sustained by business and individual monthly, annual, and one-time donors. Unite Cloud also earns funds from its speaking and training sessions, Green Card Voices exhibit, and merchandise sales. 

In the future, Unite Cloud faces the challenge of combating apathy in secure, privileged communities that have more resources and influence in central Minnesota and beyond. Safety remains a constant concern for those involved in leadership operations, since they are highly visible. Opponents have threatened Ringsmuth repeatedly. On one occasion someone vandalized her house. "I'm unsafe because I choose this work," Ringsmuth states. Yet, amidst all the contempt and disapproval, she stays in St. Cloud to facilitate Unite Cloud's vision to hear neighbors' stories, instill a sense of safety and hope for marginalized people, and to eliminate the fear and suspicion of those who are different from us.
Benefits
Participants gain a better understanding of how to:

unite a community

listen and learn empathetically, rather than sympathetically to New Americans

properly take action in your community

love all your neighbors regardless of background or religious affiliation (for Christian churches and faith groups)

Participants learn more about:

Latino culture, Somali culture, and Muslim beliefs

Immigrant and refugee rights (for immigrants and refugees)

Immigration and refugee policy

What it is like to be a refugee (for students grades 3-12)

Good work being done among community members

Ways community members can improve relationships with their neighbors
Challenges
Apathy is the most significant obstacle Unite Cloud faces. Unite Cloud consciously strives to reach the most secure and privileged communities with the most resources and power to communicate their message and rally support. 

Because of vocal and sometimes hostile opposition to Unite Cloud's mission and vision, the safety of Unite Cloud leaders and community members is a persistent concern.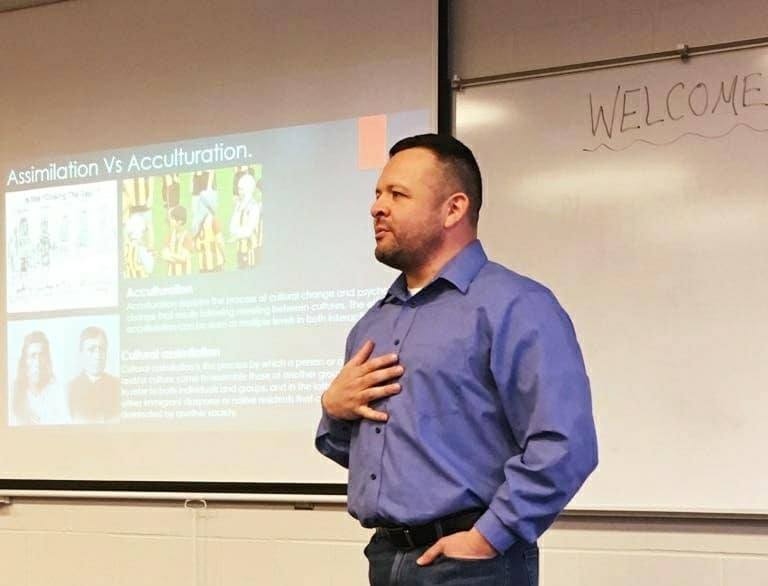 Things to Remember
Invite people into the conversation, recognizing that you do not have all the answers within yourself.

Do pre-work before these conversations, spend time listening and learning from the most marginalized by reading books and articles, listening to podcasts, and watching movies or documentaries.

Continue to engage others when taking action, even after educating yourself.

Make your mission statement before your vision statement. Wait to make your vision statement until your group has significant experience living out your mission.

Build a stable foundation, one relationship at a time.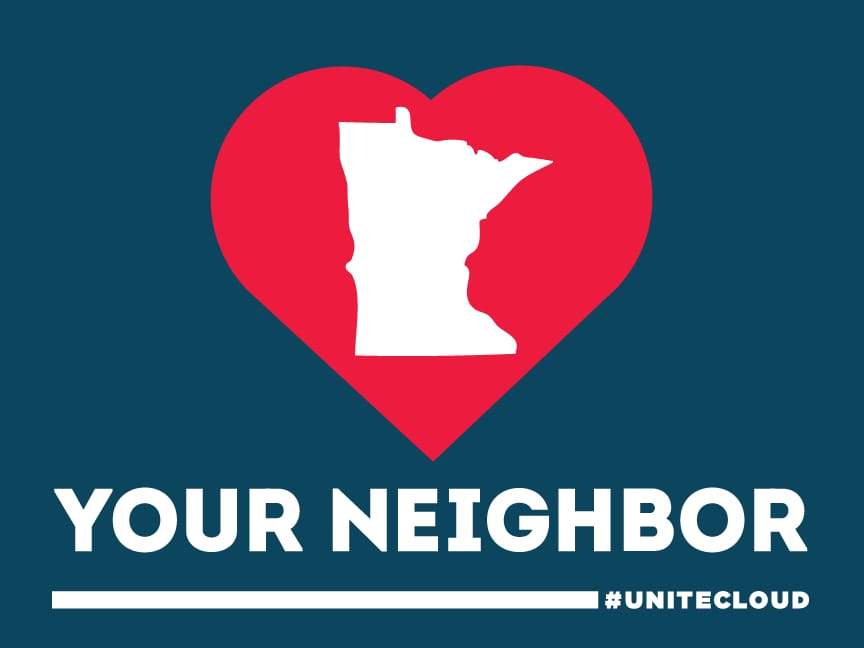 Learn more about this project from the people who created it: